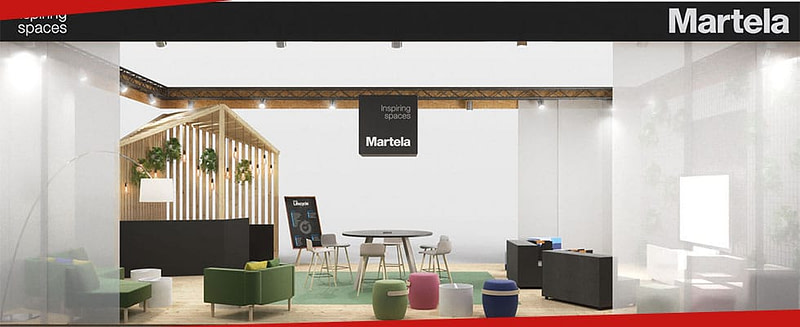 Stand out for your own benefit
Offer your clients an exhibition experience that is innovative, different and courageous! A new way of thinking, cost effective and high quality solution produce jaw-dropping results for you and your target audience. We draft, plan and execute fair stands and design pavilion complexes in Finland and abroad.
Our strong internal resources ensure cost-effectiveness
MagnumLive is a 100% self-contained company, which means that you are always dealing with only one service provider from start to finish. Without the need to use subcontractors, we save you both time and money.
Our strength is based on mastering all crucial areas:
planning and designing
exhibition solutions
furnishings
eye-catching elements
lighting and screen technology
sound system
video production
content production
wide format printing
artist and program services
Planning
As exhibition builders, we look after your interests in a way that the ready materials and structures can be cost effectively used in future events as well.
3D designs and visualization
All the plans are simulated in 3D. This helps us to outline and visualize the whole (logistics, building solutions, lighting) in the early stages of planning.
Our Team
Our creative exhibition solutions and their high quality execution are overseen by our own team of designers and carpenters. Each detail is carefully thought over, chosen and implemented.
In addition to creative drafting and planning, technical execution, logistics, building and graphic designing, we also take care of wide-format printing, decór as well as temporary storing and maintenance of all structural items and elements.
MagnumLive delivers your message
Get in touch with our team and let us know what your message is or what kind of a reaction you wish to stir up in your audience – we will make it happen. Our solid experience in fairs and exhibitions is our trump card.
Long experience in exhibition solutions
MagnumLive's head office along with its production facilities is located in Vantaa (close to Helsinki), Finland. Our exhibition production department has served companies since 2000. Our services are not limited to exhibitions alone – we revamp cafés, office spaces and stores.
Pop up events
How about getting your product exactly where your primary target group is? The pride and joy of your business will have the stellar exposure it deserves, pumped up with all the back-up the latest technology can offer. Even better, you'll be able to sell it on the spot, too.
All pop ups are fundamentally the same: optimal meeting places for products and their primary consumers. MagnumLive produces turnkey pop up events. We'll provide you with a complete, ready-to-operate package including planning, marketing, technical solutions, furnishings and décor. Our technical storage is a veritable treasure chest of different eye-catchers and social media activators that fit pop up events to a tee.
Roadshows
Double the benefits: take your pop up on the road! Let us help you promote your product by creating a roadshow that draws attention.
Feedback and the success of your event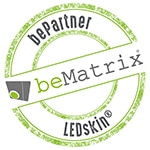 MagnumLive is bePartner LEDskin, which means we can deliver sustainable, creative and reusable solutions for your events and exhibitions with beMatrix products. beMatrix is the original frame system for stand building and events. LEDskin is innovative modular LED display, which can be integrated with frame system. See examples of our beMatrix references on beMatrix.com website: Koko Tapahtuma stand / Congress Fair and M101 Leadership Conclave.
The results of your events can be evaluated. We have the right tools to harvest the data you want us to examine.